CONGRATULATIONS TO OUR SWEEPSTAKES WINNERS!
January 2019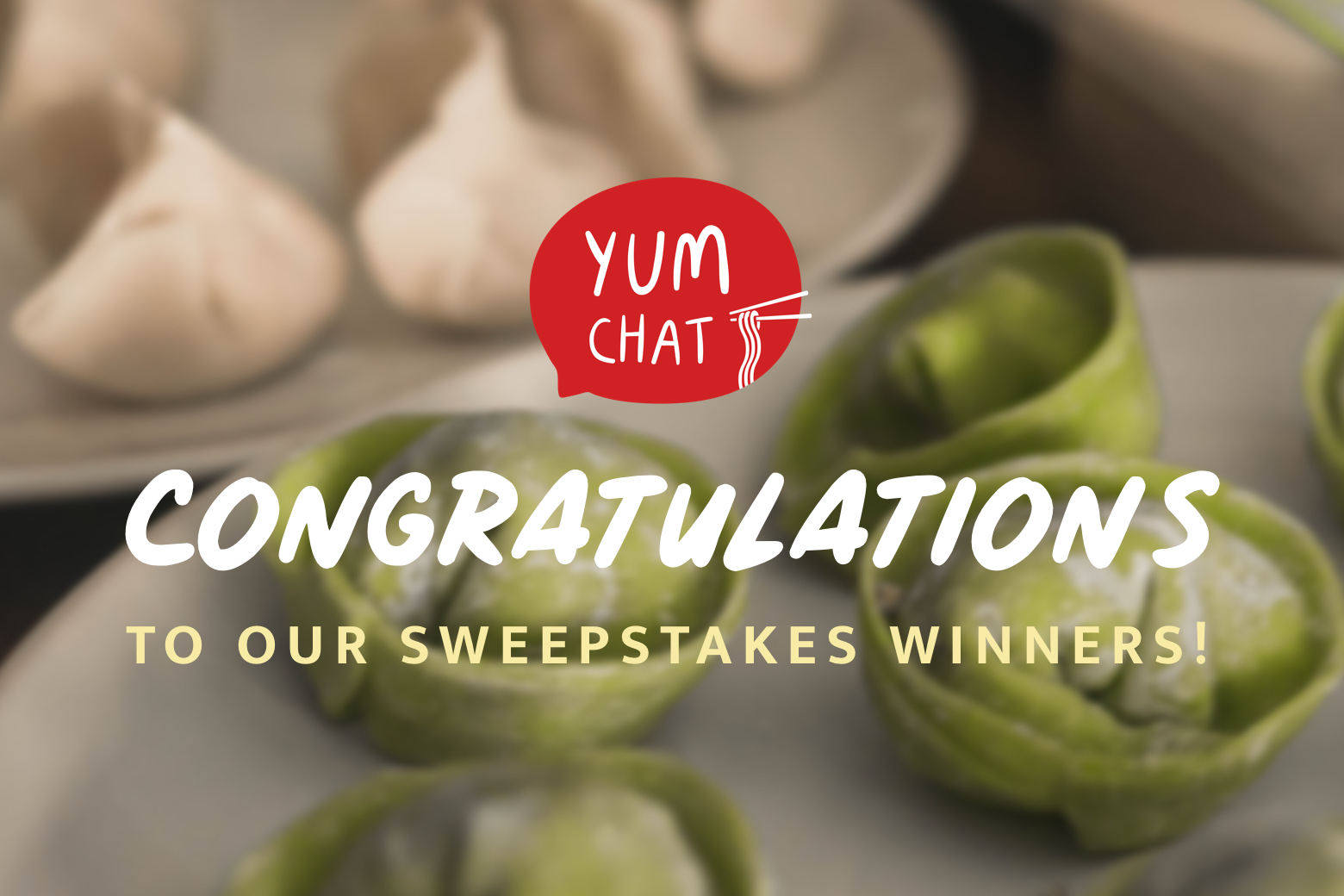 The Yum Chat Share Your Table Sweepstakes has ended. Big THANKS to all those who entered. We hope our winners enjoy their prizes, but the fun doesn't have to end here. It's never too late to host your own Shared Table. We'd love to see how you make your memories this year so follow us on Instagram and hashtag #ShareYourTable whenever you make those moments happen.
Our Lucky Winners Are:
Grand Prize Winner of $300 Gift Card  –
Angie B.
Runner Up Winners of $50 Gift Card
1. Carrole S.
2. Lori Q.
3. Ephraim L.
4. Jenny H.
5. Dawn A.
6. Yolanda B.
7. Ae M.
8. Shelly T.
9. Ami S.
10. Mich C.
11. Ivy M.
12. Rachel C.
13. Isabel W.
14. Debbii C.
15. Betty D.
Need Custom Noodles? Private Labels? Ask us.