Twin Marquis Begins a New Era!
August 2021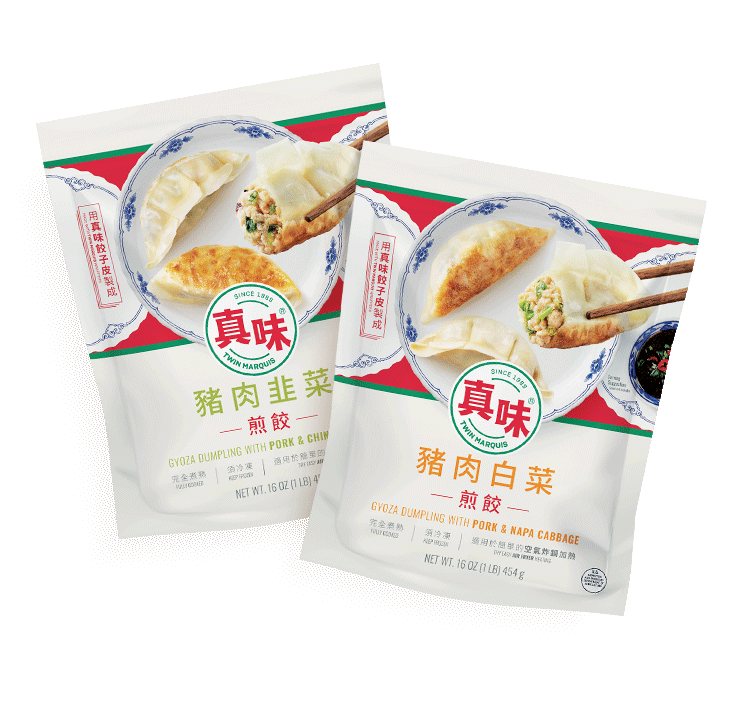 As the maker of noodles and wrappers, Twin Marquis is continuing its efforts to make quality and premium food. Twin Marquis is proud to add its own dumpling lines and launch TWO NEW TYPES OF GYOZA! The two new flavors of Gyoza are super tasty and convenient to make! Check out the recipe videos for more details!
Need Custom Noodles? Private Labels? Ask us.