Egg rolls, wontons, ramen.
Explore authentic, NYC-local noodles & wrappers.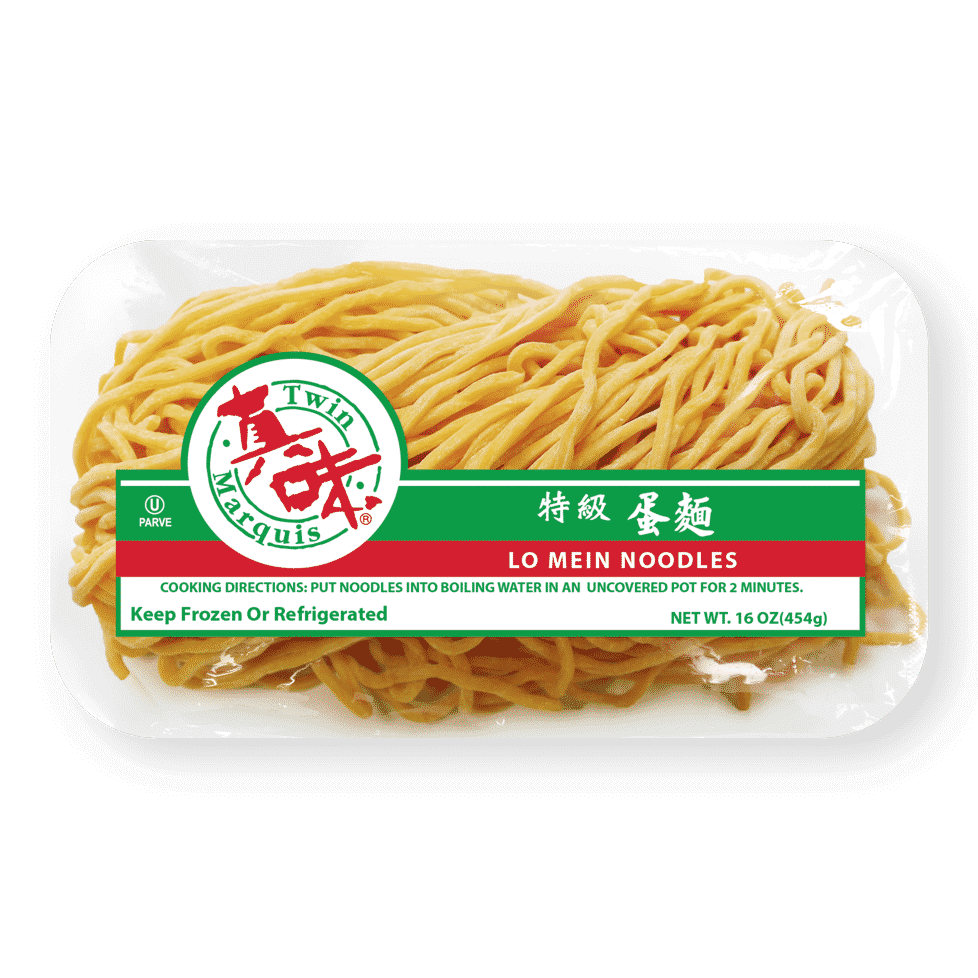 Literally translating to Stir- Noodles, Lo Mein's chewy and soft texture makes for a great stir-fry.
Take the pain out of dinner with our rich and creamy ramen kit, perfect for 2.
These natural, vegetable-infused wrappers bring color to your table.
Creating Authentic and Fresh
Asian-inspired noodle and wrappers since 1989
When we started in a small New York factory in 1989, we wanted to make the freshest, most authentic noodles and dumpling wrappers you could find. After 30 years, we've come a long way, expanding across a multitude of Asian flavors and cuisines. There is always something to discover and taste with Twin Marquis.

NYC's Best Asian American Chefs and their Twin Marquis Recipes
Yum Chat is a 5 part documentary series streaming exclusively on Twin Marquis' Facebook and Youtube channels. 5 New York City Asian American chefs come together over one dish. They trade kitchen secrets, tell their stories, teach each other, and eat good food. Share the tables of Esther Choi of mŏkbar, Wilson Tang of Nom Wah, Bao Bao of Baoburg, Hooni Kim of Hanjan, and Lien Lin of Bricolage as they explore Asian cooking Yum Chat style.
Serve Something Special Tonight
Our easy dumpling and noodle recipes make dinner planning a snap. Unlock your creativity and discover endless possbilities with our favorite products.
I Twin Marquis
Looking for more noodle & dumpling inspiration? Follow us @twinmarquisfoods on Instagram!

Contact Us
For answers to commonly asked questions, please visit our FAQ Section.
Or call us at (718) 386 6868