About Us

Asian Authentic. Brooklyn Made. Fresh
quality noodles & wrappers since 1989.
About Us

Asian Authentic. Brooklyn Made. Fresh
quality noodles & wrappers since 1989.
Noodle Experts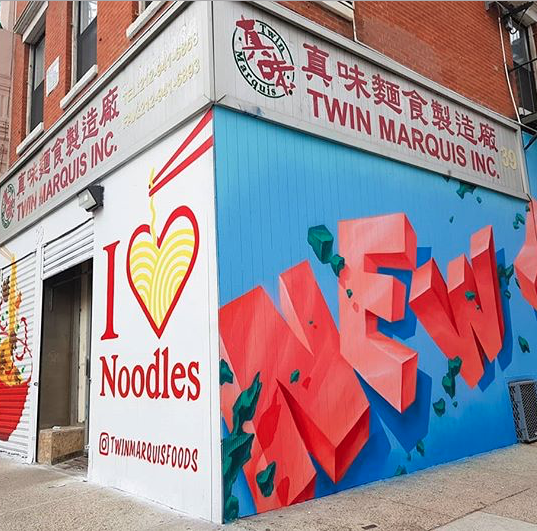 When we started in a small New York factory in 1989, we wanted to make the freshest, most authentic noodles and dumpling wrappers you could find. After 30 years, we've come a long way, producing more than our famous lo mein and egg noodles; expanding across Asian cuisines to serve you yakisoba, ramen, soba and more. From professional, michelin-rated restaurants to home cooks, Twin Marquis can be found in kitchens across the nation. Award-winning flavors, the highest standards of quality and food safety, Kosher certified and vegan, there is always something to discover and taste with Twin Marquis.
Taking Quality to the Next Level




For us, saying that we have the "best quality" noodles and wrappers isn't enough. To prove our excellent conditions at our Brooklyn factory, we went ahead and became the first Asian-food manufacturer to obtain the ISO 22000:2005 Certification from NQA in the US.That means you can be assured our products sustain the highest standards of health and safety. Not stopping there, dozens of our products are certified Kosher and Vegan, and manufactured in a USDA facility. We're Brooklyn made and USA approved. So when you choose to have us in your kitchens, you have nothing to worry about.
Operations and Capacity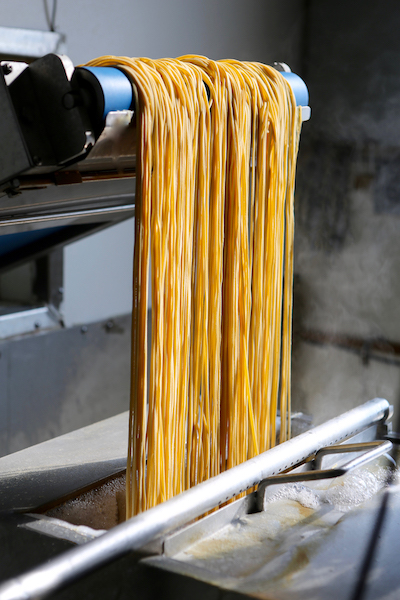 Located in the always-reinventing neighborhood of Bushwick, our 80,000 square-foot Brooklyn-factory has seen tremendous growth and output over the years. So much so, we've expanded into a second facility, a state-of-the-art 150,000 square-foot New Jersey location.

15,000 tons of flour are used every month to roll out fresh noodles and wrappers, which we can customize for our wholesale partners.

Every year, we produce enough noodles to wrap the earth's circumference a whopping 100 times.
News
At the forefront of Asian noodles and wrappers, there's always something new happening at Twin Marquis.
Need Custom Noodles? Private Labels? Ask us.