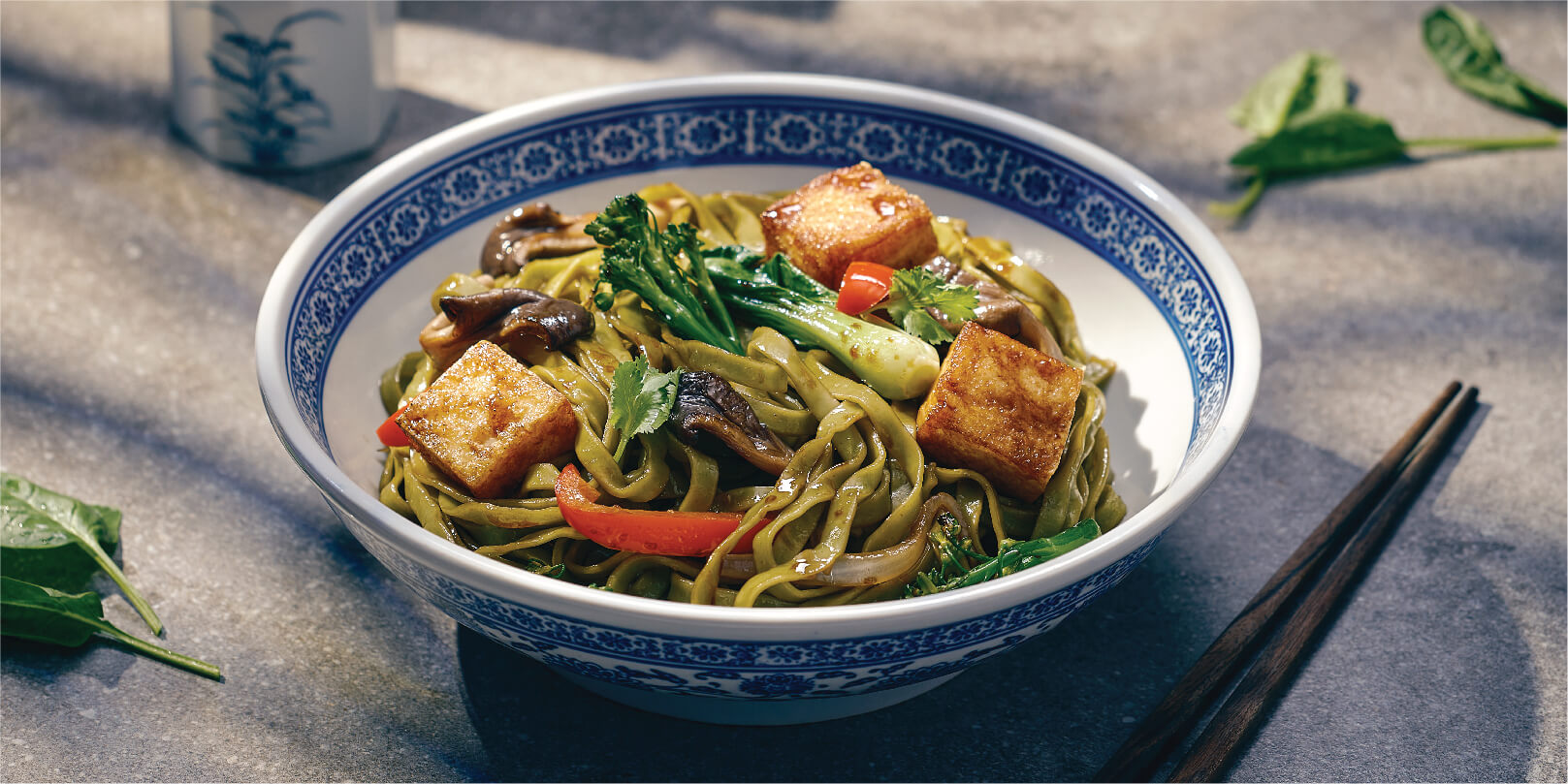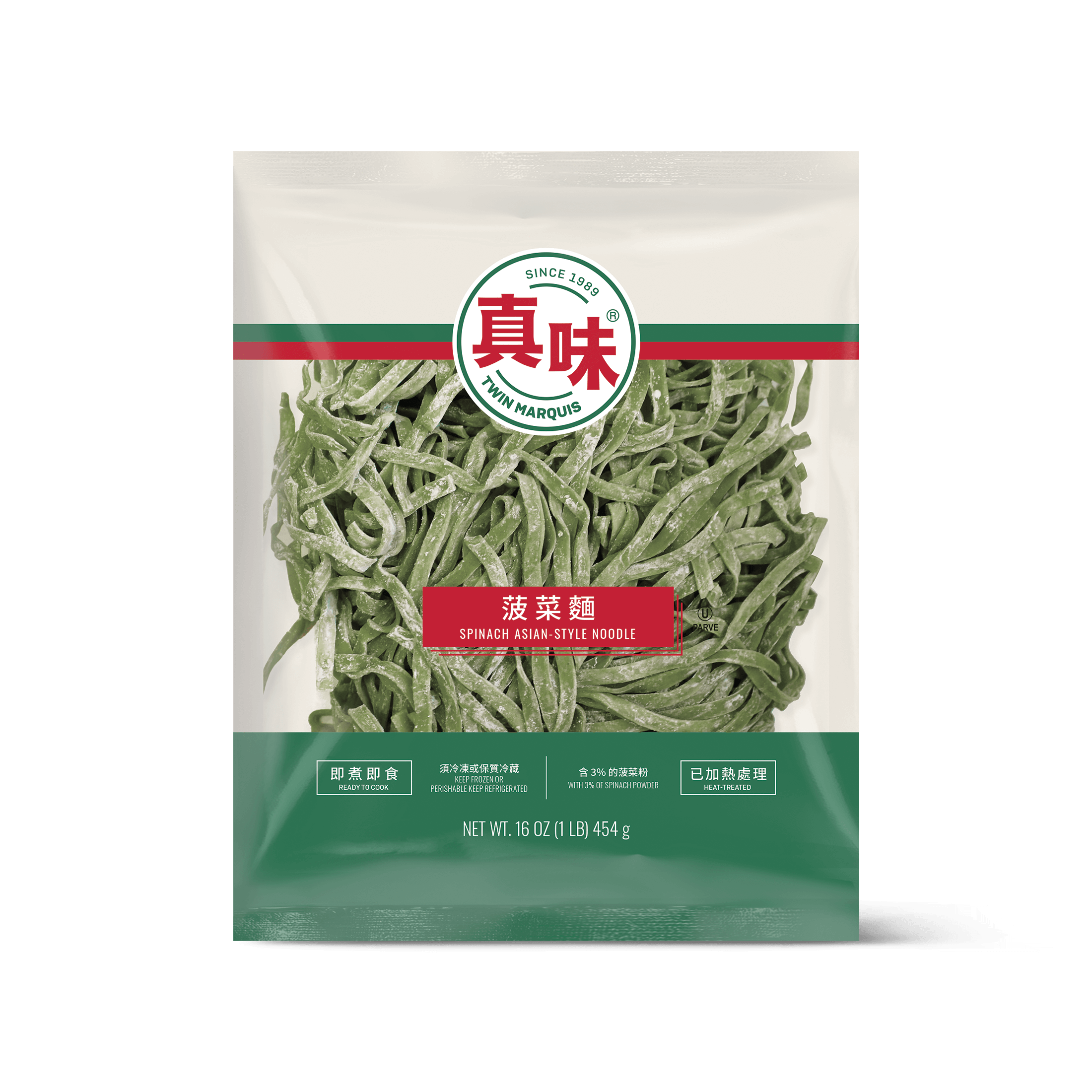 Spinach Asian-Style Noodle
Spinach Asian-Style Noodle is not only fun with its green hue and flat shape, but it contains 3% of spinach powder to add a little extra vegetable to your meal. Best for stir frying with your favorite Asian-sauce mix, but also delectable with your no-chicken noodle soup recipe.
***contains 3% of spinach powder.
---
Contains Wheat

Kosher

Heat-Treated
Mix/Salad
Vegetarian
---
---
Need Custom Noodles? Private Labels? Ask us.