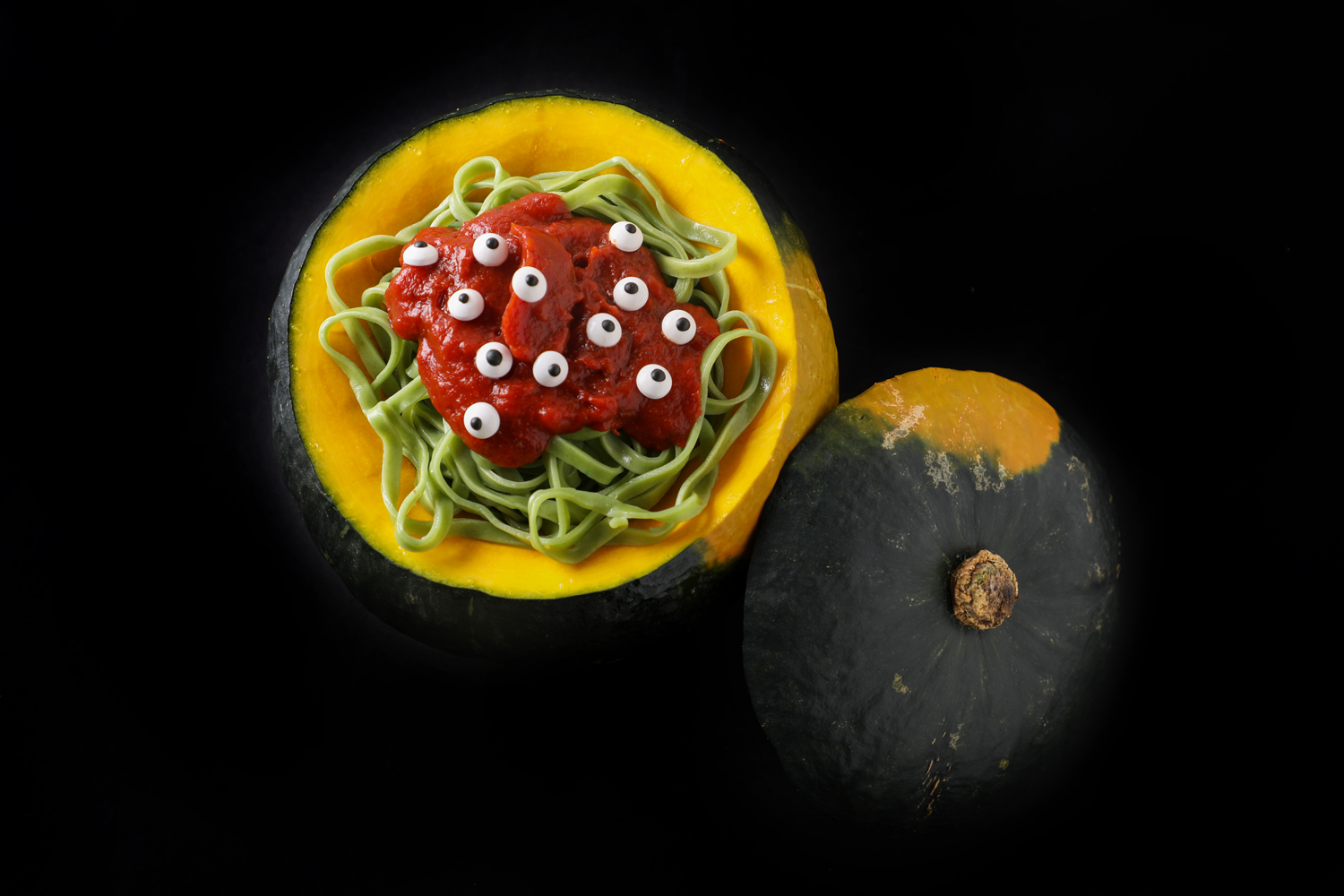 Spooky Kabocha Vegetable Noodle
---
COOKING METHOD

Cold/Salad
---
INGREDIENTS
– 1 Pack Twin Marquis® Vegetable Noodle
– 1 Can Tomato Sauce
– A Kabocha, steamed or raw
– Gochujang Hot & Sweet Sauce (Optional)
---
DIRECTIONS
1. Heat up the water to boil.
2. Fully cook the Vegetable Noodle.
3. Cut the Kabocha from 1/3 top into half.
4. Put the Vegetable Noodle in.
5. Medium heat tomato sauce and add Gochujang Hot & Sweet Sauce (optional).
6. Pour the sauce on noodles.
7. Serve immediately or cool it down as cold noodle.
---
Need Custom Noodles? Private Labels? Ask us.