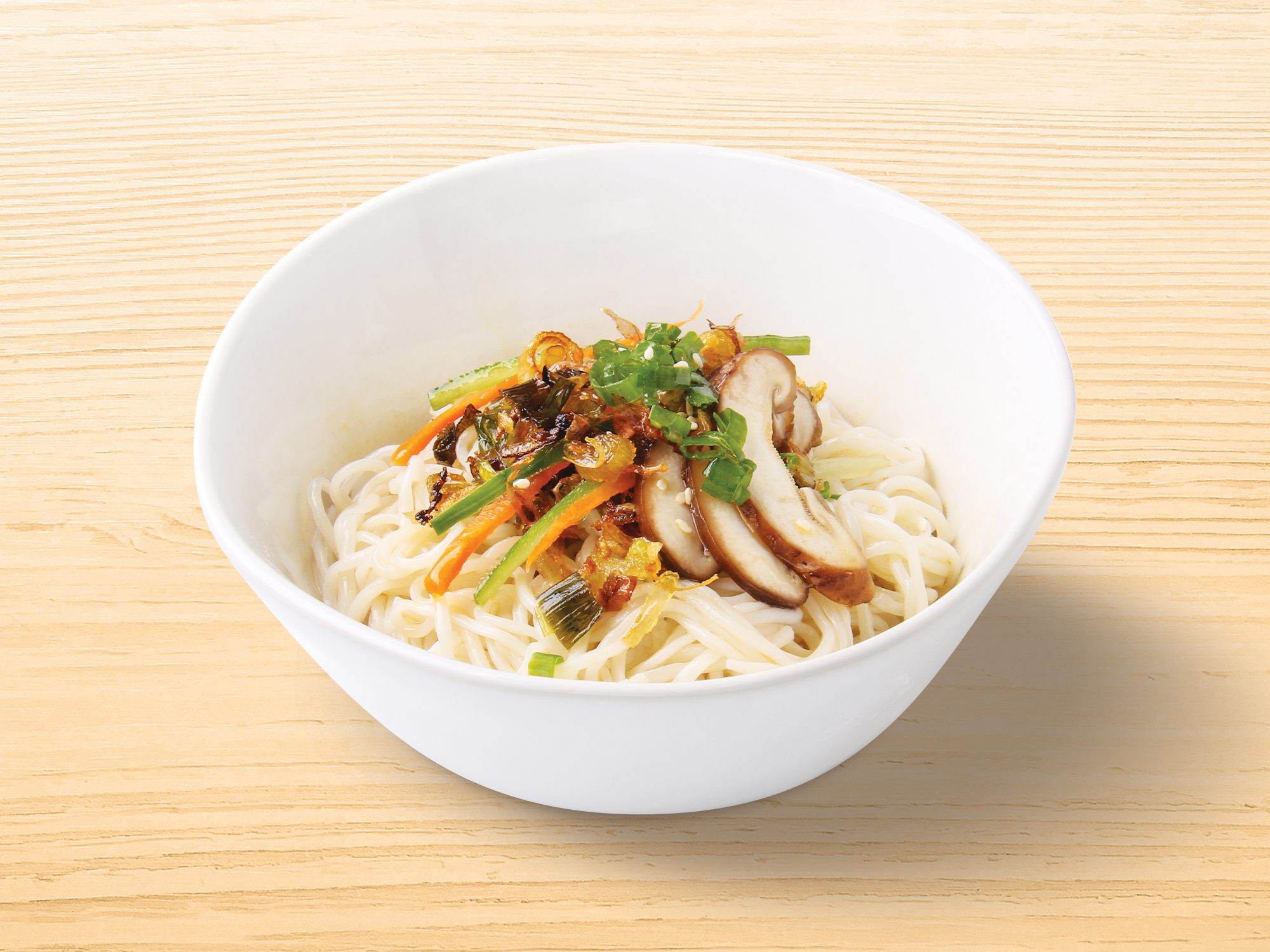 Caramelized Shallot Yangchun Noodle
---
COOKING METHOD

Stir Fry
---
INGREDIENTS
– 1 pack Twin Marquis® Yangchun Noodles
– 3 mushrooms, sliced;
– ½ of cucumber, sliced;
– ½ of red carrot sliced;
– 1 small bundle of cilantro;
– 2 small bundles of scallions, chopped;
– 3 shallots, chopped
– 8 slices of pork fillets; (Vegetarians are exempt)
– Sesame to season
---
DIRECTIONS
1. Heat the pan, add vegetable oil, and then add chopped shallots and scallions (half portion), fry until golden and pour out for later usage;
2. In the same pan, place pork fillets, fry until fully cooked, then fry until slightly charred, and after cooling, cut into strips for later usage (vegetarians exempt);
3. Boil a large pot of water, put the shredded carrots and shredded mushrooms in for about 1 minute, remove and rinse with cold water, set aside for later usage;
4. Put in Yangchun noodles, cook for 2 minutes on high heat, remove and rinse with cold water and set aside;
5. Put the noodles in a large bowl, add the shredded cucumber, shredded carrots, shiitake mushrooms, shredded pork, soy sauce, salt, sesame oil after mixing, then sprinkle with sesame seeds, cilantro and shallots and serve.
---
Need Custom Noodles? Private Labels? Ask us.