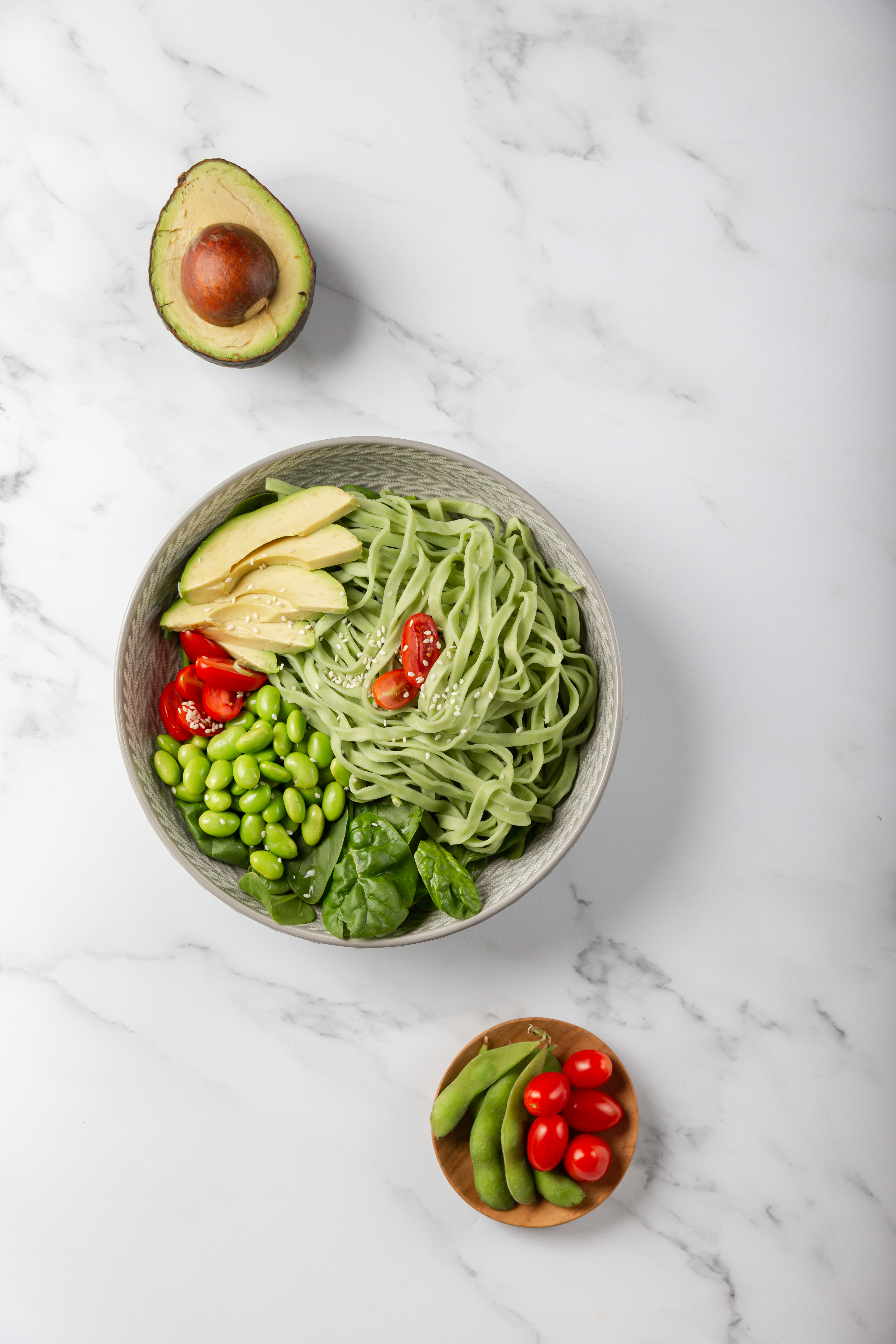 Vegetable Noodle Salad
---
COOKING METHOD

Cold/Salad
---
INGREDIENTS
8 oz  Twin Marquis Spinach Asian-Style Noodle
½ cups Edamame Beans, boiled
7-8 Cherry Tomatoes, half
¼  avocado, sliced
4-5 oz  spinach leaves
To Taste Balsamic vinaigrette (or your preference)
To Taste Salt & Pepper
---
DIRECTIONS
1. Bring a large pot of water to a boil. Cook the Spinach Asian-Style Noodle according to package directions until al dente.
2. Drain the noodle and then rinse under cool water. Transfer the noodle to a large serving bowl and toss with vegetable oil to prevent sticking while you prepare the veggies.
3. Choose your own greens to put in the bowl, and add any salad dressing of your preference.
---
Need Custom Noodles? Private Labels? Ask us.