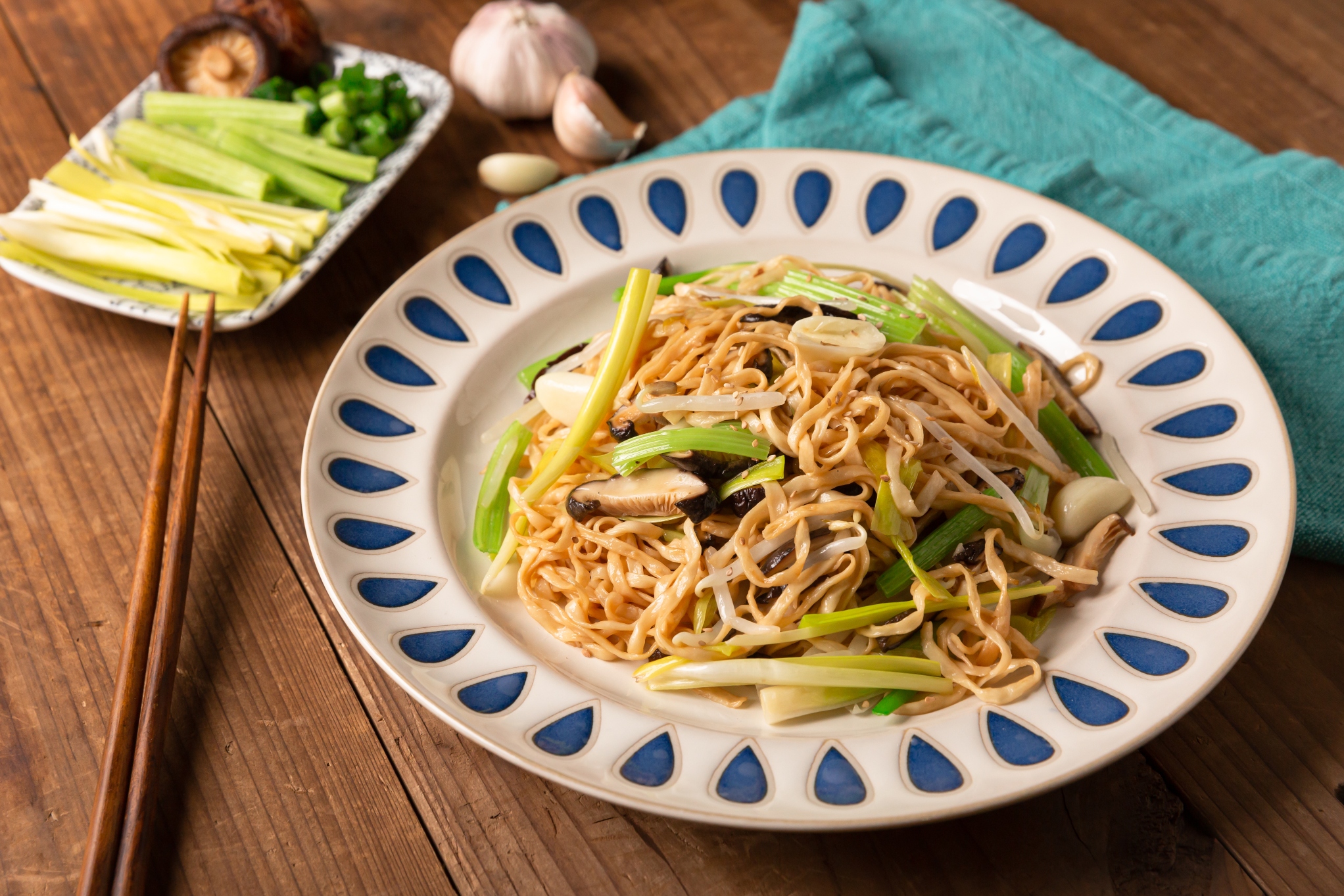 Stir-fry Noodles with Mushroom – Yi Mein
---
COOKING METHOD

Stir Fry
---
INGREDIENTS
1 pack 16oz Twin Marquis Stir-Frying Noodle
3-4 tbsp vegetable oil (divided)
5 shiitake mushrooms, sliced
8 oz Scallion, Julienne

Sauce
1/2 tsp sugar
1/4 tsp salt (or to taste)
1 tbsp hot water
2 tsp regular soy sauce
2 tsp dark soy sauce
2 tbsp oyster sauce (or vegetarian oyster sauce)
1/2 tspn sesame oil
To taste Freshly ground white pepper
---
DIRECTIONS
1. In a pot boiling water, blanch Twin Marquis Stir Frying Noodle for 1-2 minutes. Drain immediately and set aside.
2. Dissolve the sugar and salt in 1 tablespoon of hot water, and add the regular soy sauce, dark soy sauce, oyster sauce, sesame oil, and white pepper. Stir until combined. Set aside.
3. Heat the oil in wok/pan. Add the mushrooms and scallion, stir fry for 30 seconds.
4. Add the noodles and stir to combine.
5. Spread the prepared sauce mixture evenly over the noodles, and combine well.
---
Need Custom Noodles? Private Labels? Ask us.