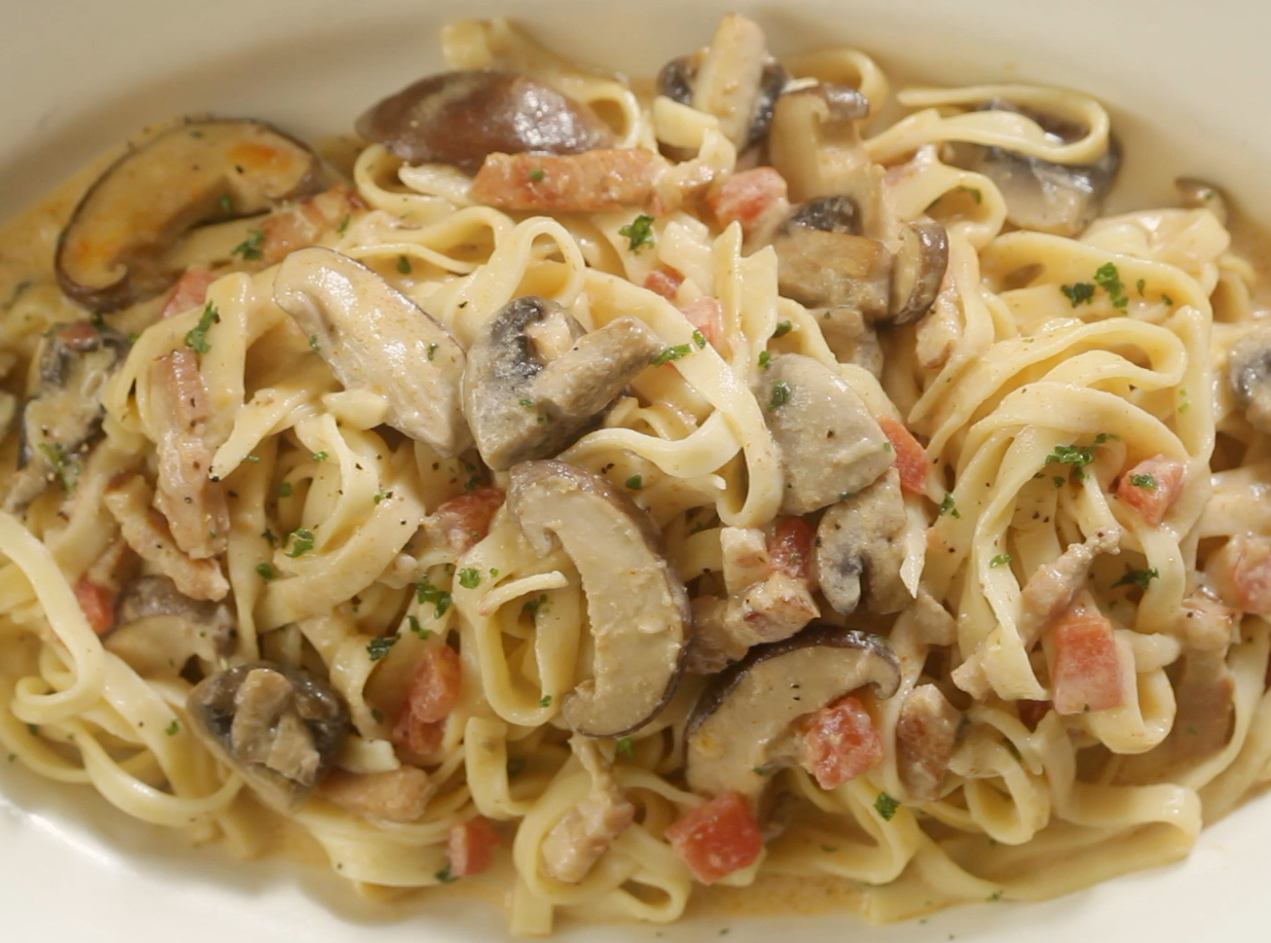 Spicy Creamy Pasta | Stir-fry Noodles
---
COOKING METHOD

Stir Fry
---
INGREDIENTS
1 pk 16oz Twin Marquis® Stir Frying Noodle
6 slices bacon, chopped
8 oz mushrooms, sliced
1ea onion, sliced
3 cloves  garlic, minced
1 cup chicken stock
2 slices cheddar cheese
2 tsp olive oil
¼ cup parmesan cheese
1 ea tomato
Garnish Fresh parsley, chopped 
½ tsp paprika powder
½ tsp cayenne pepper powder
½ cup heavy cream 
To Taste Salt & Pepper 
---
DIRECTIONS
1. Cook noodles in boiling water for 3 minutes
2. Drain and set aside.
3. Heat skillet and add olive oil, chopped onion, chopped garlic and stir.
4. Add bacon and mushrooms.
5. Stir until mushrooms are soft.
6. Add chicken stock, cheddar, parmesan cheese and bring to boil.
7. Add cooked noodle, cream and boil until sauce is creamy.
8. Add chopped tomato, paprika powder, cayenne pepper.
9. Add salt and pepper to taste, stir.
10. Garnish with fresh parsley and serve.
---
Need Custom Noodles? Private Labels? Ask us.