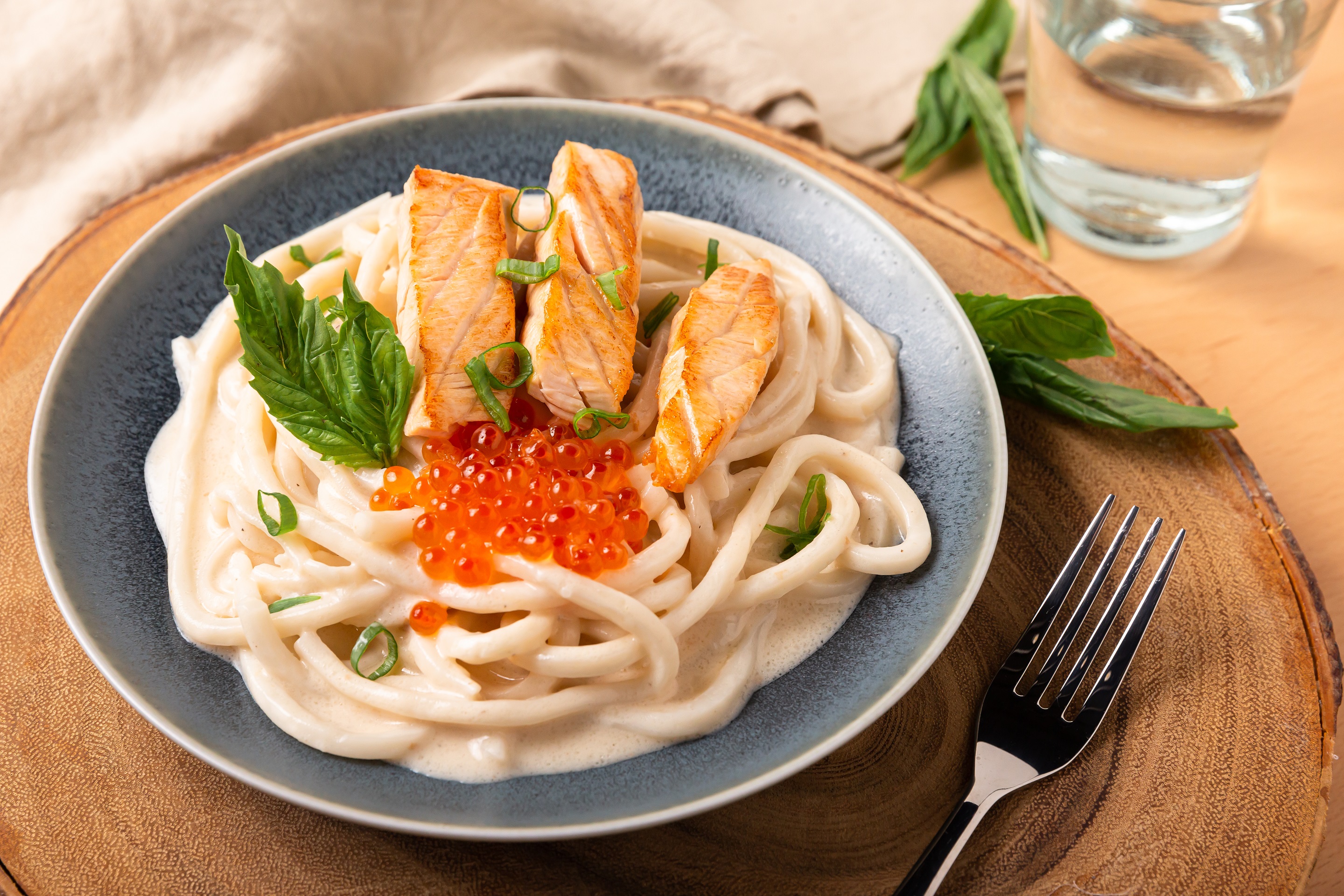 Creamy Udon with salmon & salmon roe
---
COOKING METHOD

Stir Fry
---
INGREDIENTS
1 pack TM Udon
1 tbsp vegetable oil
400g skinless salmon fillets
1½ tsp salt
1 tbsp butter
2 tbsp very finely chopped onion
2 tbsp sake
300ml Heavy Cream
2 tbsp salmon roe
---
DIRECTIONS
1. Blanch Udon in hot water according to the heating instruction on the package.
2. Heat the oil in a large frypan over medium heat. Season the salmon well with one teaspoon of salt and fry for about three minutes on each side until lightly browned and just cooked through. Remove from the pan and rest on absorbent paper.
3. Without washing the pan, heat the butter and fry the onion over medium heat until softened. Add the remaining salt and sake and bring to the boil. Add the cream and stir well. Break the salmon into bite-sized pieces and stir through the cream sauce. Add the udon and stir well, adding a little udon water if necessary.
4. To serve, top the udon with the salmon roe.
---
Need Custom Noodles? Private Labels? Ask us.