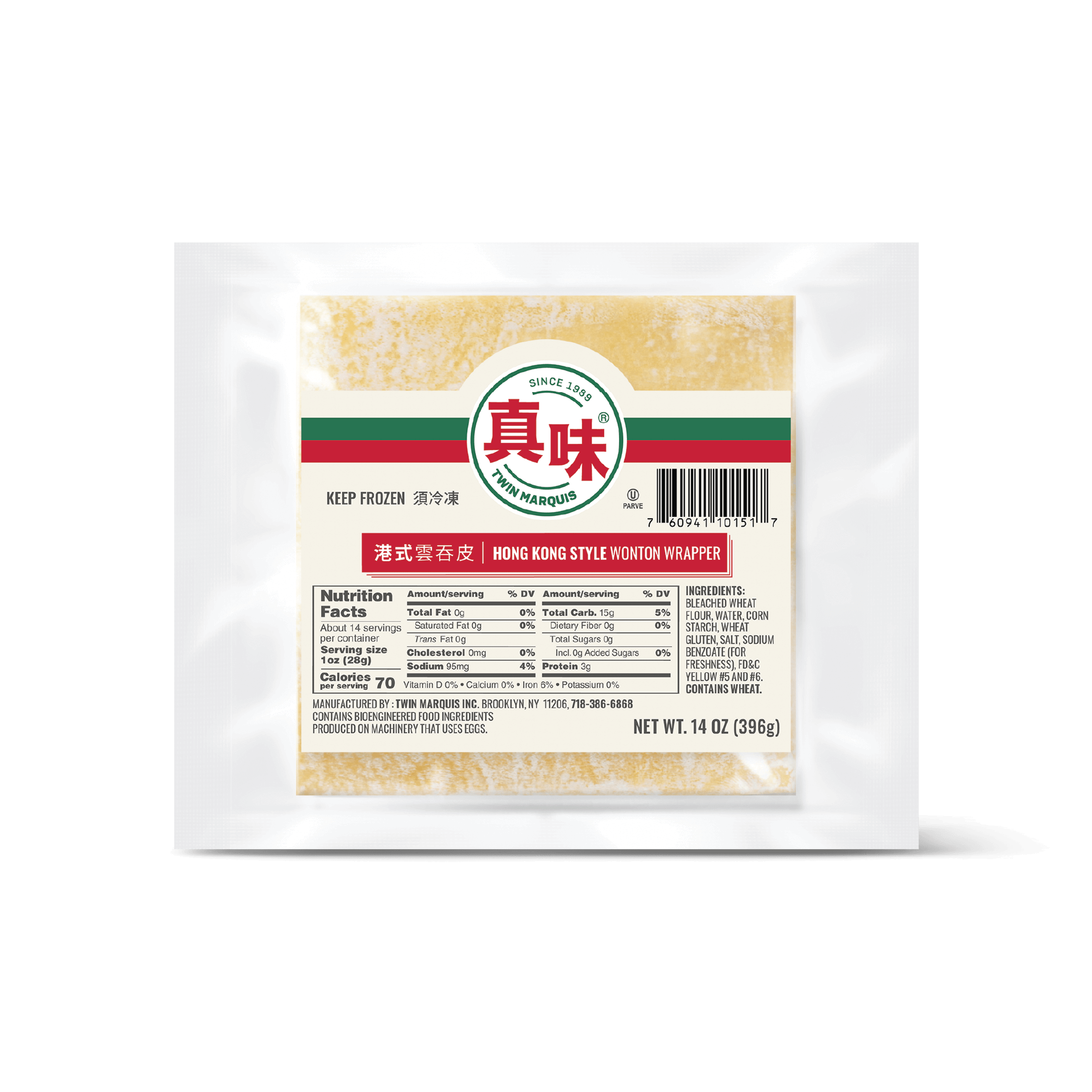 Hong Kong Style Wonton Wrapper
This wrapper is characterized by its thin and square-shaped yellow wrapper. It is thinner than the Shanghai style wrappers with a more delicate texture (3.5"x3.5"). Perfect for steaming, pan-fry or deep-fry.
---
Contains Wheat

Kosher

RAW
Vegetarian
---
---
Need Custom Noodles? Private Labels? Ask us.