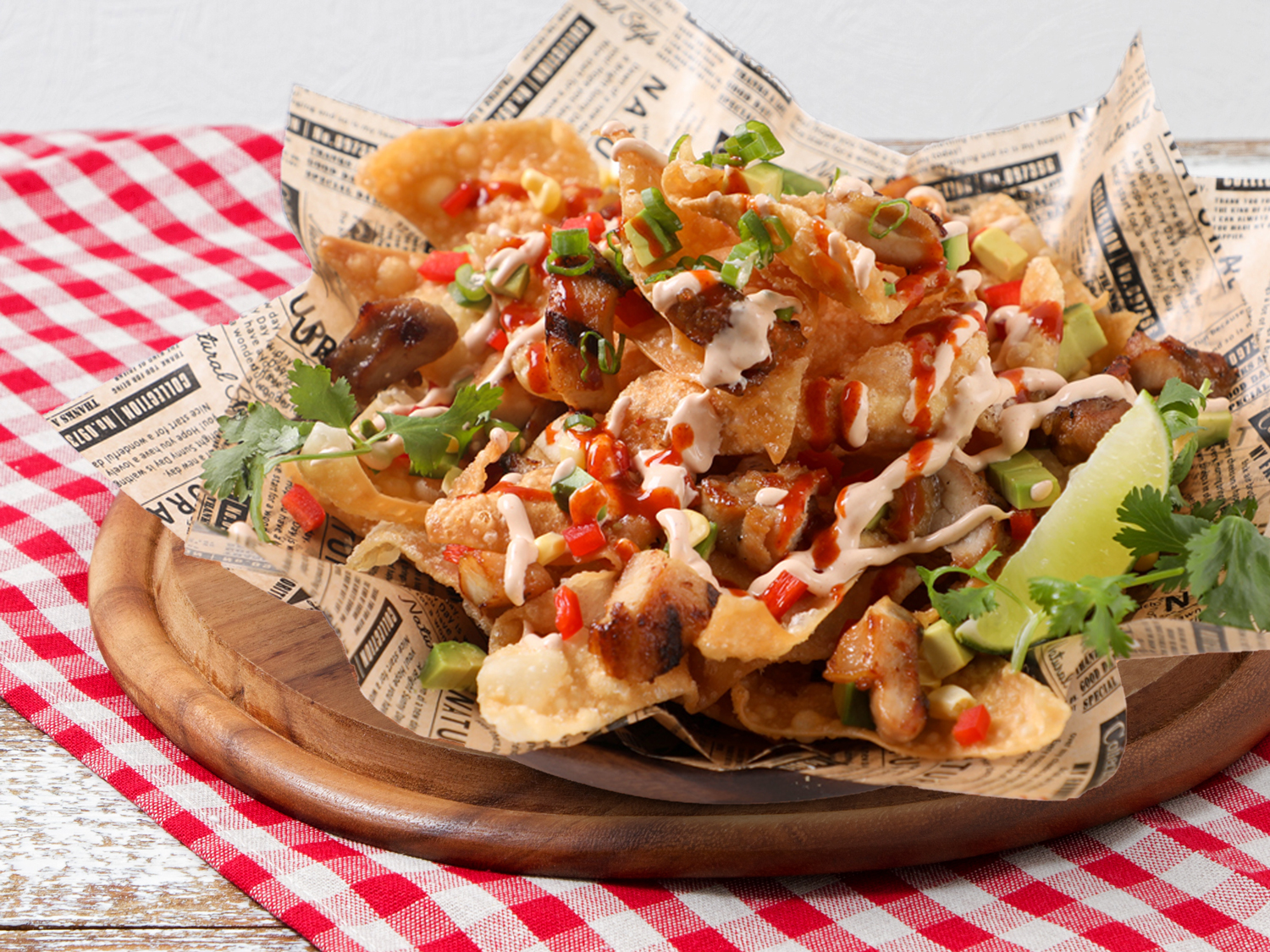 Wonton Nachos with Asian BBQ Chicken and Gochujang Hot Sauce
---
COOKING METHOD

Air Fryer
---
INGREDIENTS
Toppings
– 1/2 pound Grilled chicken, Dice
– 2 Avocados, medium dice
– 1 cup Red bell peppers, medium dice
– 1/2 cup Cilantro
– 1/2 cup Gochujang Hot Sauce
– 2 cups Sour cream
– 1 Lemon, juiced
---
DIRECTIONS
1. Cut Twin Marquis® Shanghai Style Wonton Wrapper in 1/4 so they look like chips.
2. Deep fry until golden brown.
3. Mix sour cream, Gochujang Hot Sauce and lemon. Season with salt.
4. Heat grilled chicken.
5. Layer the chips with the chicken, avocado, peppers and cilantro.
6. Drizzle the Korean sour cream and Gochujang Hot Sauce.
---
Need Custom Noodles? Private Labels? Ask us.