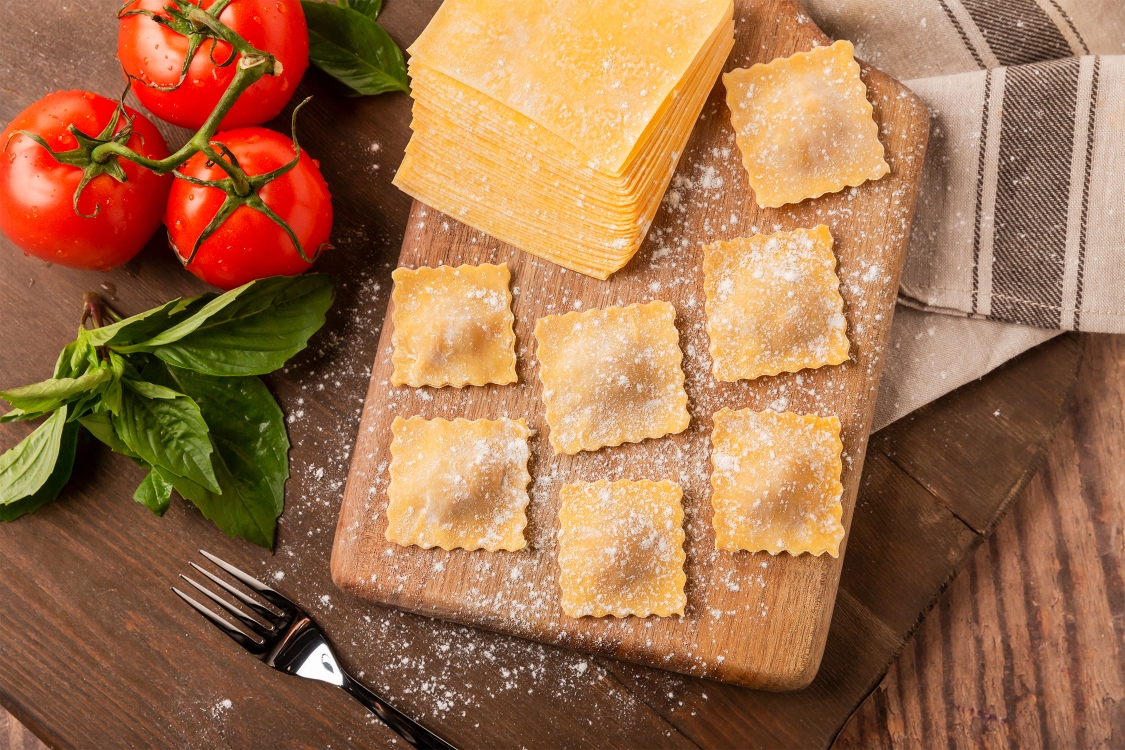 Wonton Wrapper Ravioli
---
COOKING METHOD

Soup
---
INGREDIENTS
1. In a large skillet, cook the beef, onion and garlic over medium heat until meat is no longer pink, 5-7 minutes; crumble beef; drain. Stir in oregano and basil.
2. Preheat oven to 350°. Place 8 wonton wrappers on a greasedbaking sheet; top each with 1 tablespoon meat mixture and 1 tablespoon mozzarella cheese. Moisten edges with water; top with another wonton wrapper.
3. Press edges with a fork to seal. Repeat with remaining wrappers, meat mixture and cheese.
4. Brush wontons with butter. Sprinkle with Parmesan cheese if desired. Bake until golden brown, 10-12 minutes. Serve with spaghetti sauce.
---
DIRECTIONS
1 pack Hong Kong Style Wonton Wrapper

Fillings:
1 pound ground beef
1/3 cup chopped onion
1/2 teaspoon minced garlic
1/2 teaspoon dried oregano
1/2 teaspoon dried basil
88 wonton wrappers
2-3/4 cups shredded part-skim mozzarella cheese
2 tablespoons butter, melted
Grated Parmesan cheese, optional
Spaghetti sauce, warmed"
---
Need Custom Noodles? Private Labels? Ask us.