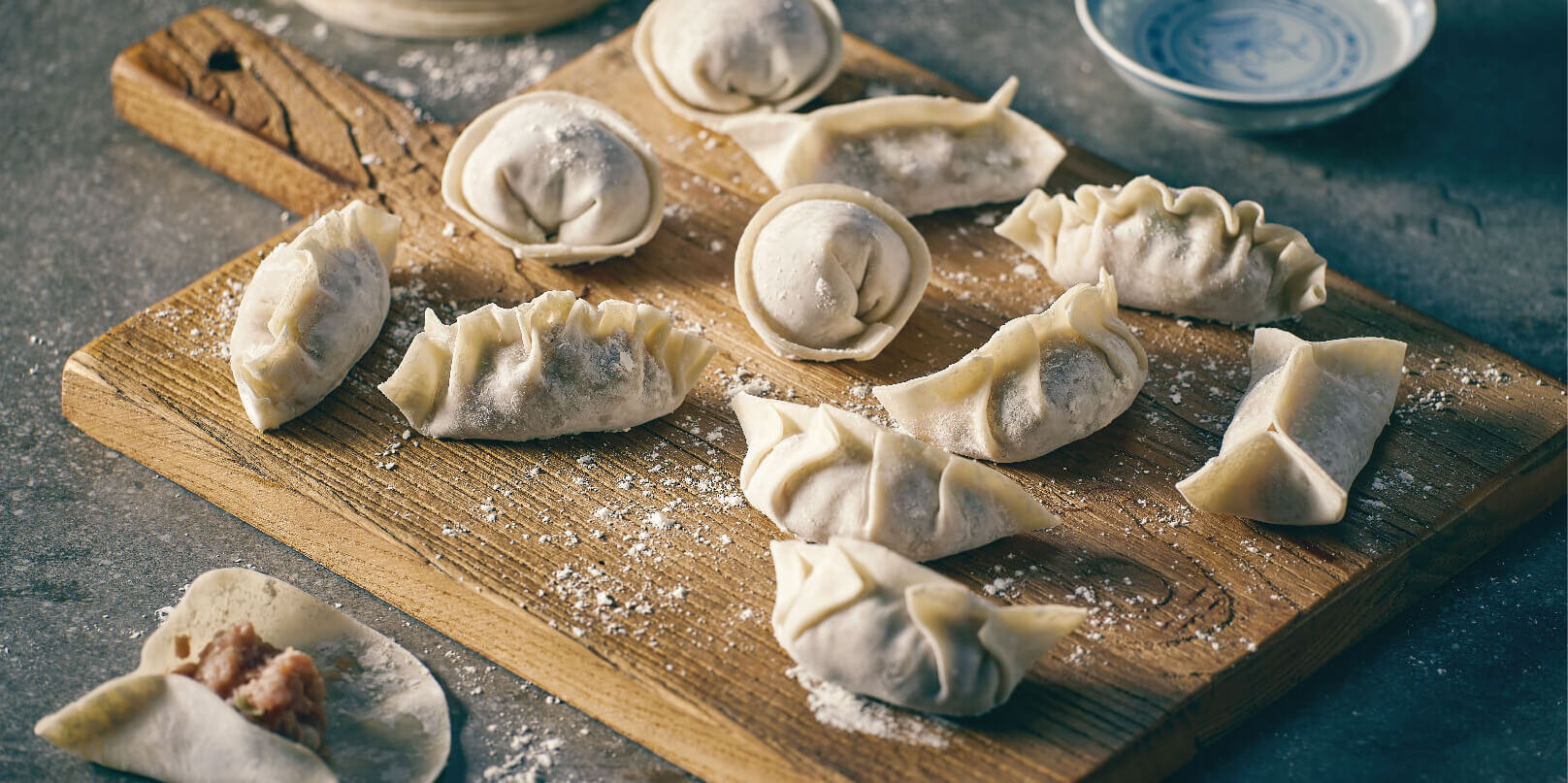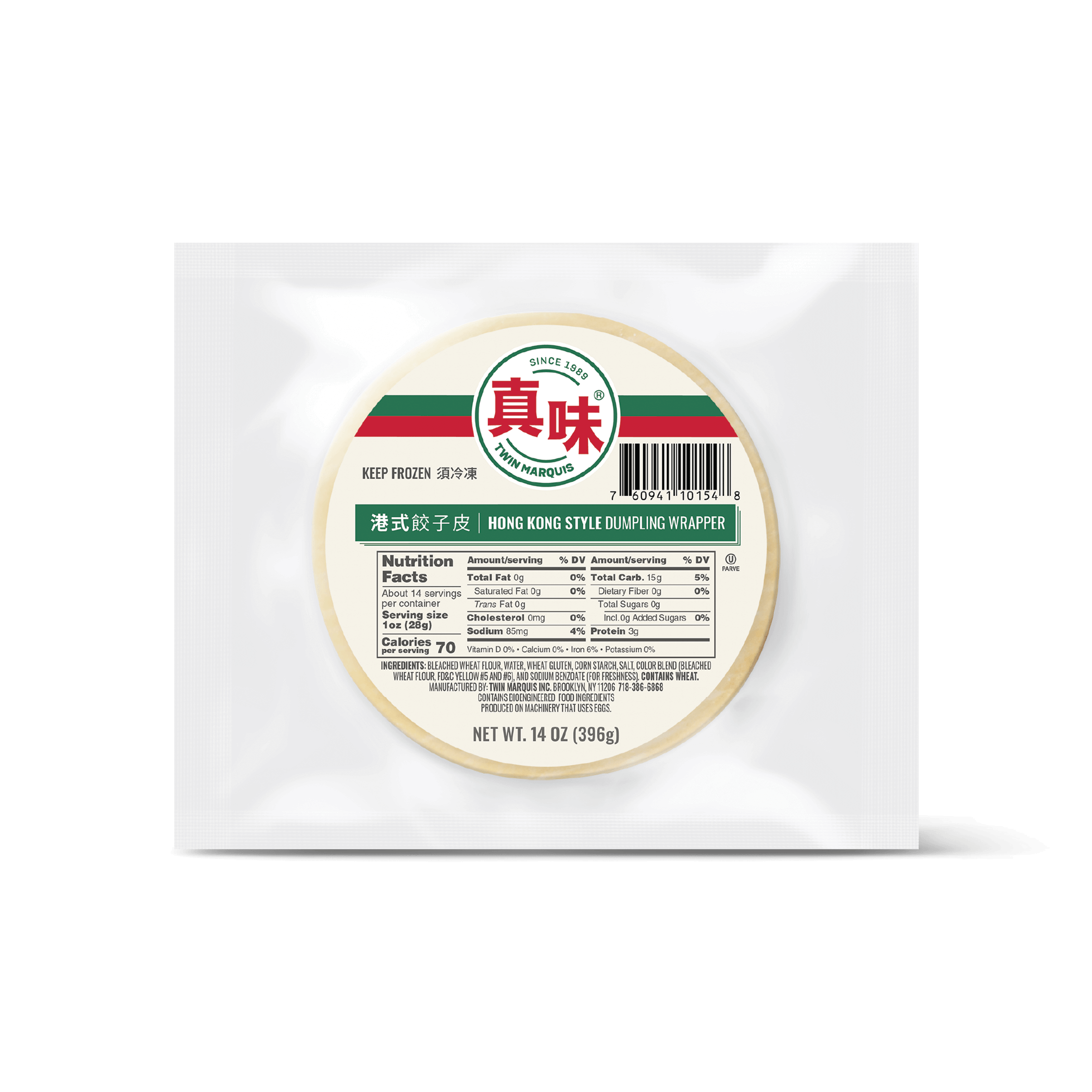 Hong Kong Style Dumpling Wrapper
Thin, round, yellow wrapper, thinner than the Shanghai style wrappers that allows for a more delicate texture (3.5" diameter). Perfect substitution in our Chicken and Shrimp Shumai by Brooklyn-local Chef Bao Bao.
---
Contains Wheat

Kosher

RAW
Vegetarian
---
---
Need Custom Noodles? Private Labels? Ask us.