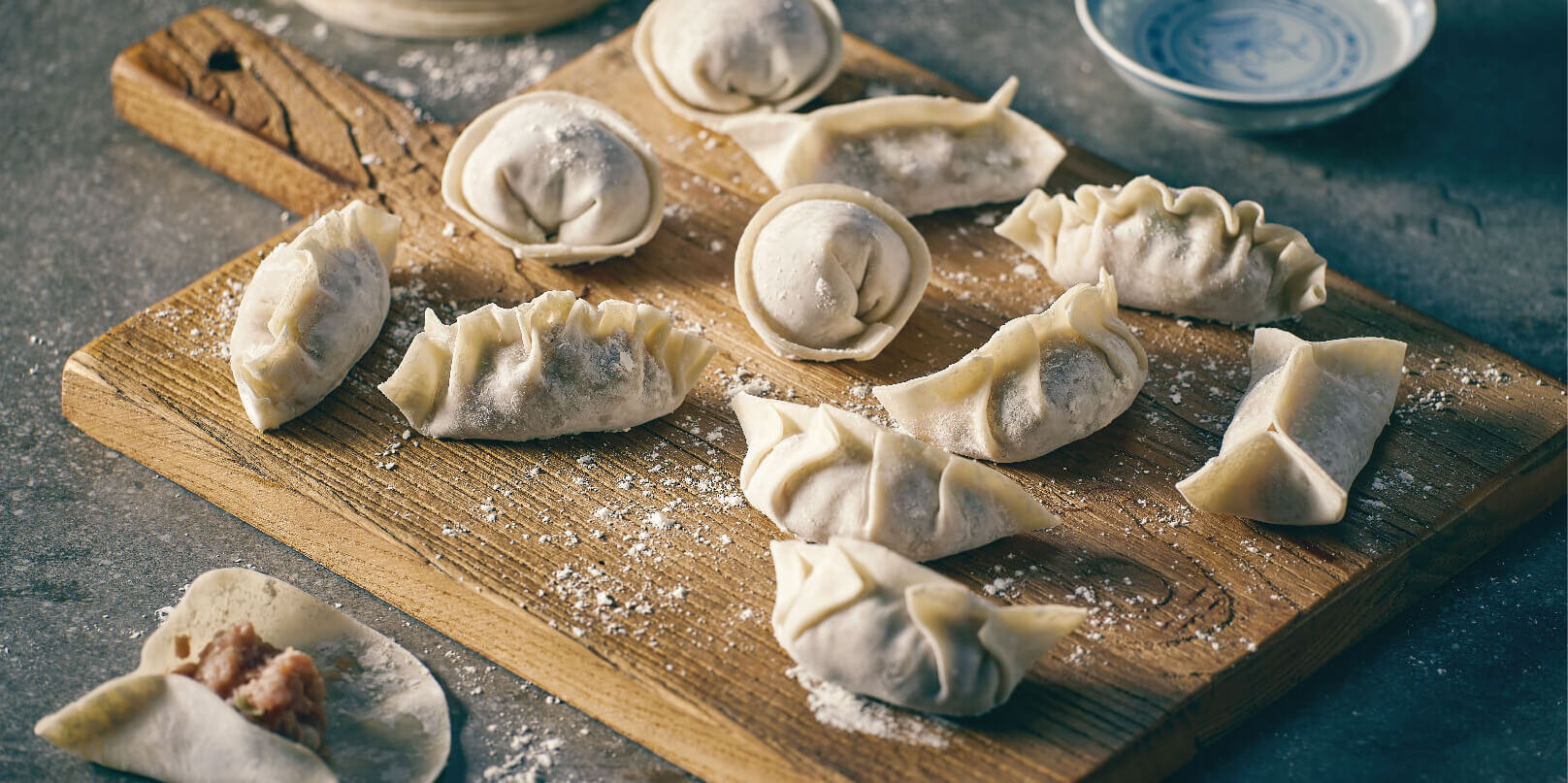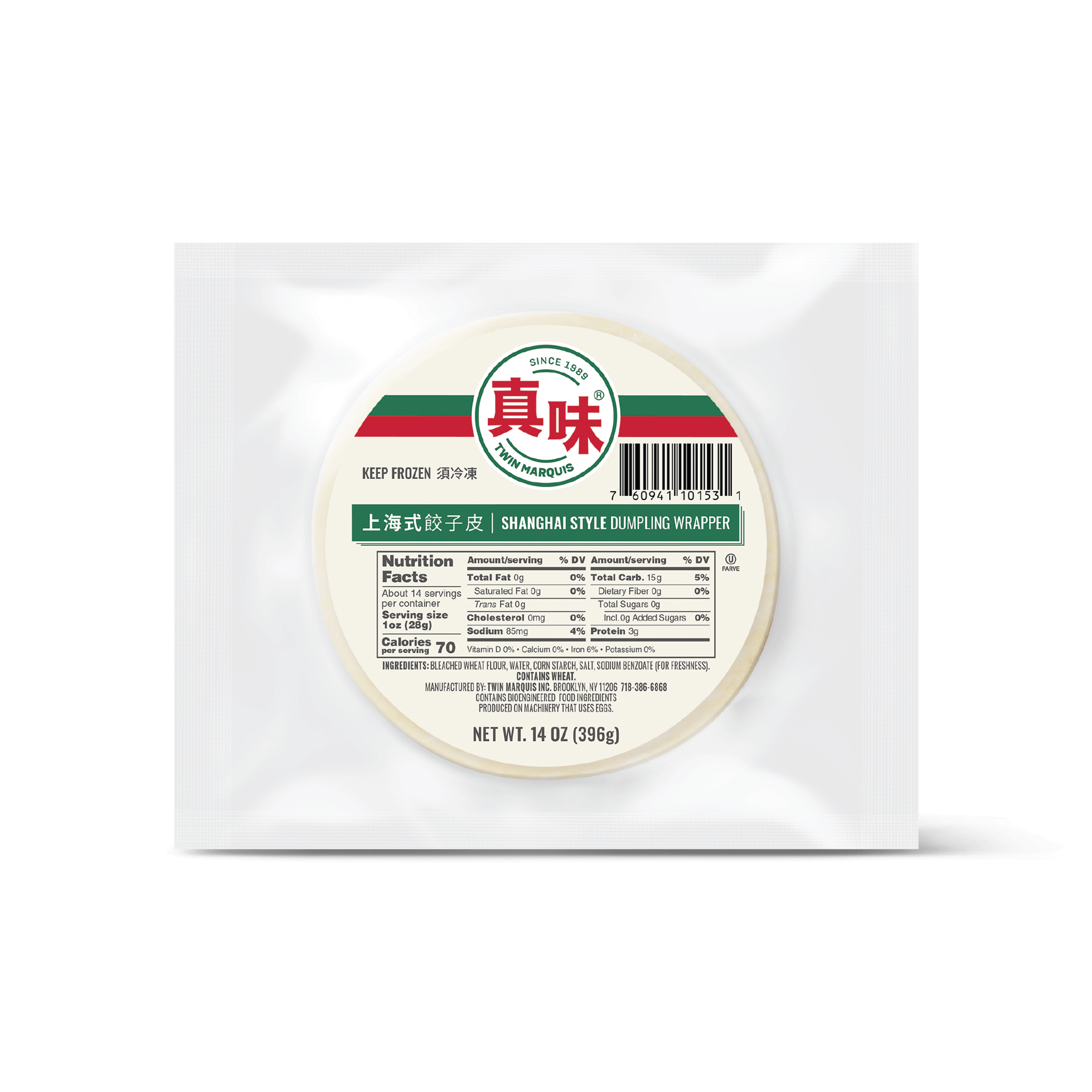 Shanghai Style Dumpling Wrapper
Wheat-flour wrapper characterized by its white hue, thick and smooth texture, and round shape (3.5" diameter). Shanghai style wrappers are vegan and do not contain eggs. Try them in NYC Chef Esther Choi's Halmeoni Dumplings.
---
Contains Wheat

Kosher

RAW
Vegetarian
---
---
Need Custom Noodles? Private Labels? Ask us.