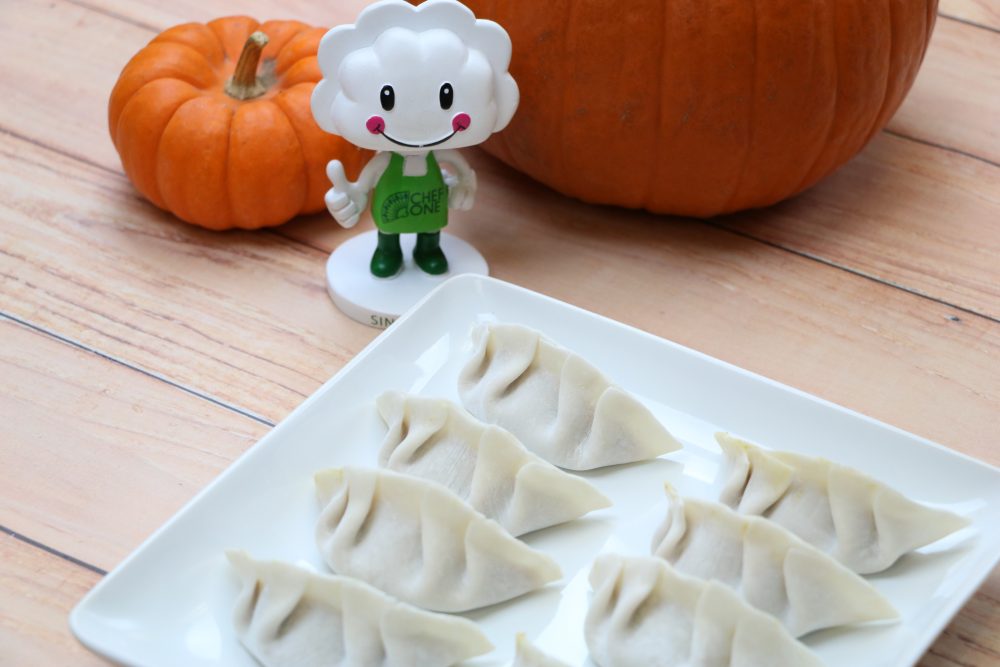 Pumpkin Pie Dumpling
---
COOKING METHOD

Air Fryer

Stir Fry
---
INGREDIENTS
Sauce
Maple Syrup & Whipped Cream (optional)

Ingredients
– 1 can Pumpkin Pie Filling
– ¼ cup of Water
– 1 tbsp cooking oil
---
DIRECTIONS
1. Place one spoonful of pumpkin pie filling in the center of the Twin Marquis® wrapper.
2. Dab water around the edges of the wrapper to adhere the edges.
3. Fold the wrapper in a half moon shape.
4. Pinch the edges to seal the dumpling shape.
5. Repeat to use all the filling.
6. Preheat skillet over medium heat.
7. Place up to 8 dumplings on the skillet.
8. Add ¼ cup of water to skillet.
9. Cover and let steam 3-4 min until all water evaporates.
10. Add oil and brown one side.
11. Serve with maple syrup and whipped cream (or topping of your choice).
---
Need Custom Noodles? Private Labels? Ask us.