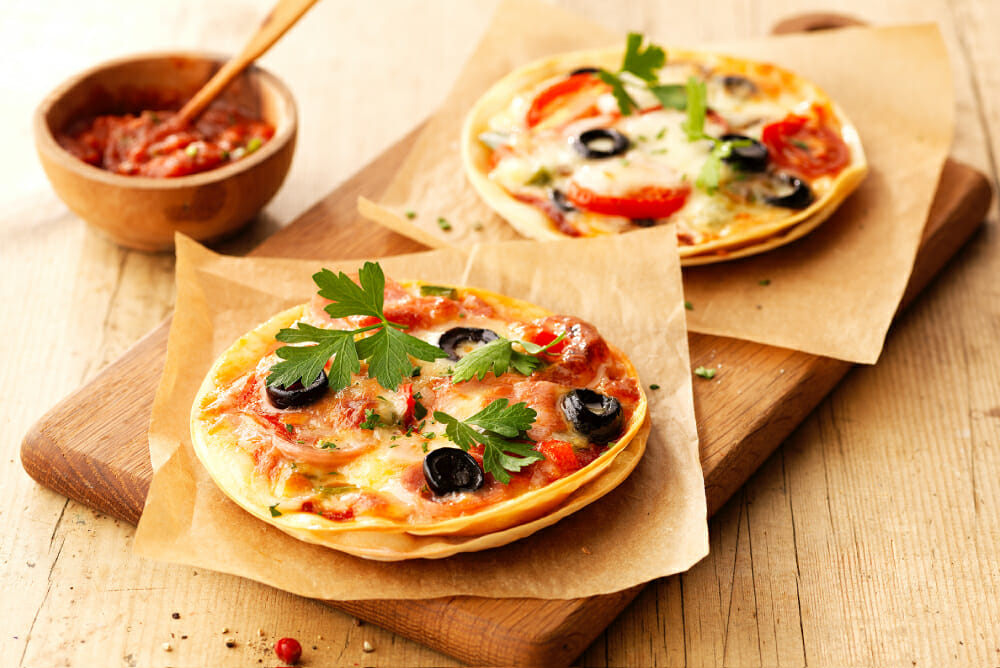 Mini Pizza
---
COOKING METHOD

Air Fryer
---
INGREDIENTS
– 1 cup pizza sauce
– 1 cup grated mozzarella cheese
– 1/2 cup sliced black olives
– 6 sliced cherry or plum tomatoes
– 12 fresh parsley or basil leaves (optional)
---
DIRECTIONS
1. Preheat oven to 375° Fahrenheit.
2. Place piles of 2 Twin Marquis® wrappers each on non-stick baking sheet.
3. Add a thin layer of pizza sauce with a few tomato slices.
4. Sprinkle with shredded cheese and black olives.
5. Bake for 10 minutes or until cheese is melted and wrapper is crispy.
6. Garnish with fresh parsley or basil.
---
Need Custom Noodles? Private Labels? Ask us.