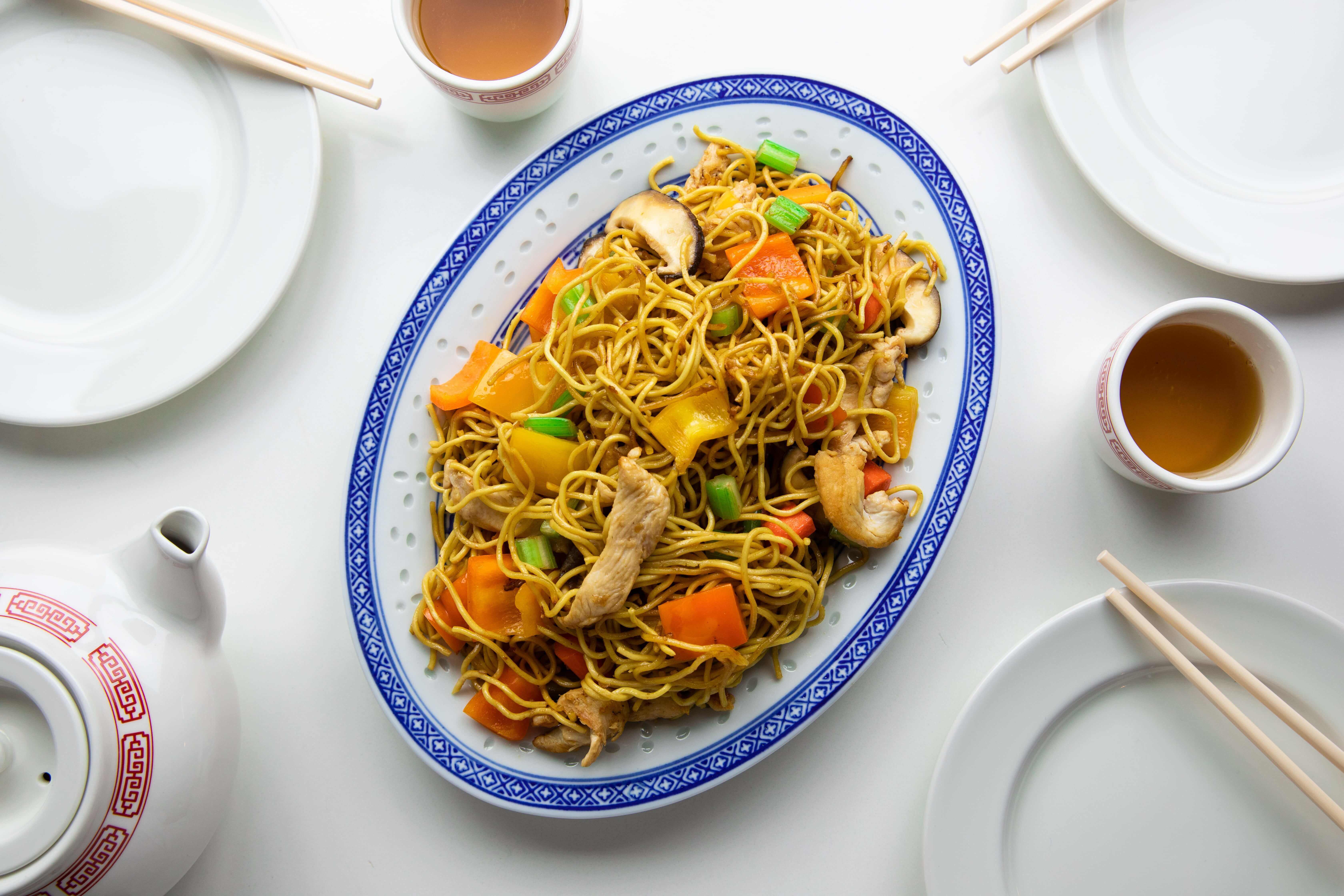 Chow Mein (Basic) Noodle
---
COOKING METHOD

Stir Fry
---
INGREDIENTS
sauce:
1/2c soy sauce
2 tbsp cooking wine
2 tbsp sesame oil

3 tbsp canola oil
1lb chicken breast, sliced
10 oz TM chowmein
1 red bell pepper, diced
1 yellow bell pepper, diced
2 stalk celery, diced
5 mushroom, sliced
1 carrot, diced
---
DIRECTIONS
1. Mix soy sauce, cooking wine and sesame oil in a sauce bowl.
2. Heat oil in work/pan on medium.
3. Stir fry chicken for 5 minutes or until done.
4. Stir fry vegetables with 10 oz TM Chow mein noodle for 4-5 minutes or until fully cooked.
5. Add the sauce and throughly mix.
6. Place on plate and serve.
---
Need Custom Noodles? Private Labels? Ask us.