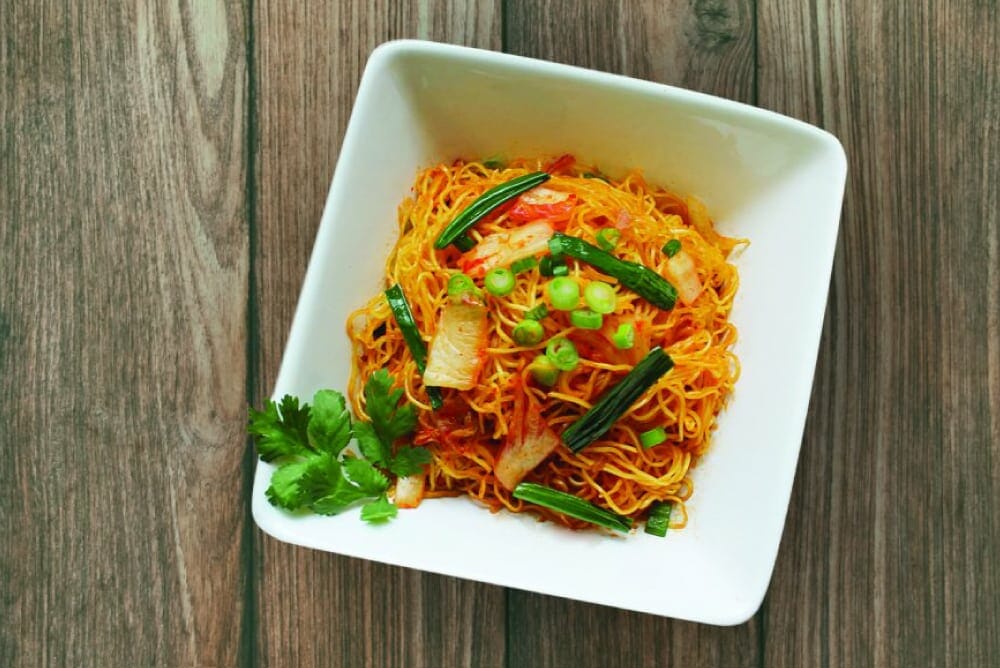 Kimchi Fried Noodle
---
COOKING METHOD

Stir Fry
---
INGREDIENTS
Sauce
1/3 cup kimchi sauce

Ingredients
– 6 oz. ground pork
– ½ cup kimchi
– 2 cloves garlic
– 2 tbsp. Asian leek
– ½ cup onion
– 1 scallion chopped in 1.5 inch pieces
– 2-3 tbsp. Vegetable or Peanut Oil for sauté
---
DIRECTIONS
Directions
1. Boil Twin Marquis® noodles for 1 min then rinse with cold water and drain.
2. Mince the garlic, Asian leek, and a ½ portion of the scallion.
3. Pan fry the noodles, garlic, leek and onion with oil until golden brown.
4. Add ground pork. Brown until cooked through.
5. Add kimchi sauce and mix thoroughly.
6. Add more scallion and stir for 15 seconds. Stir in kimchi.
7. Plate and garnish with remaining chopped scallion.
---
Need Custom Noodles? Private Labels? Ask us.