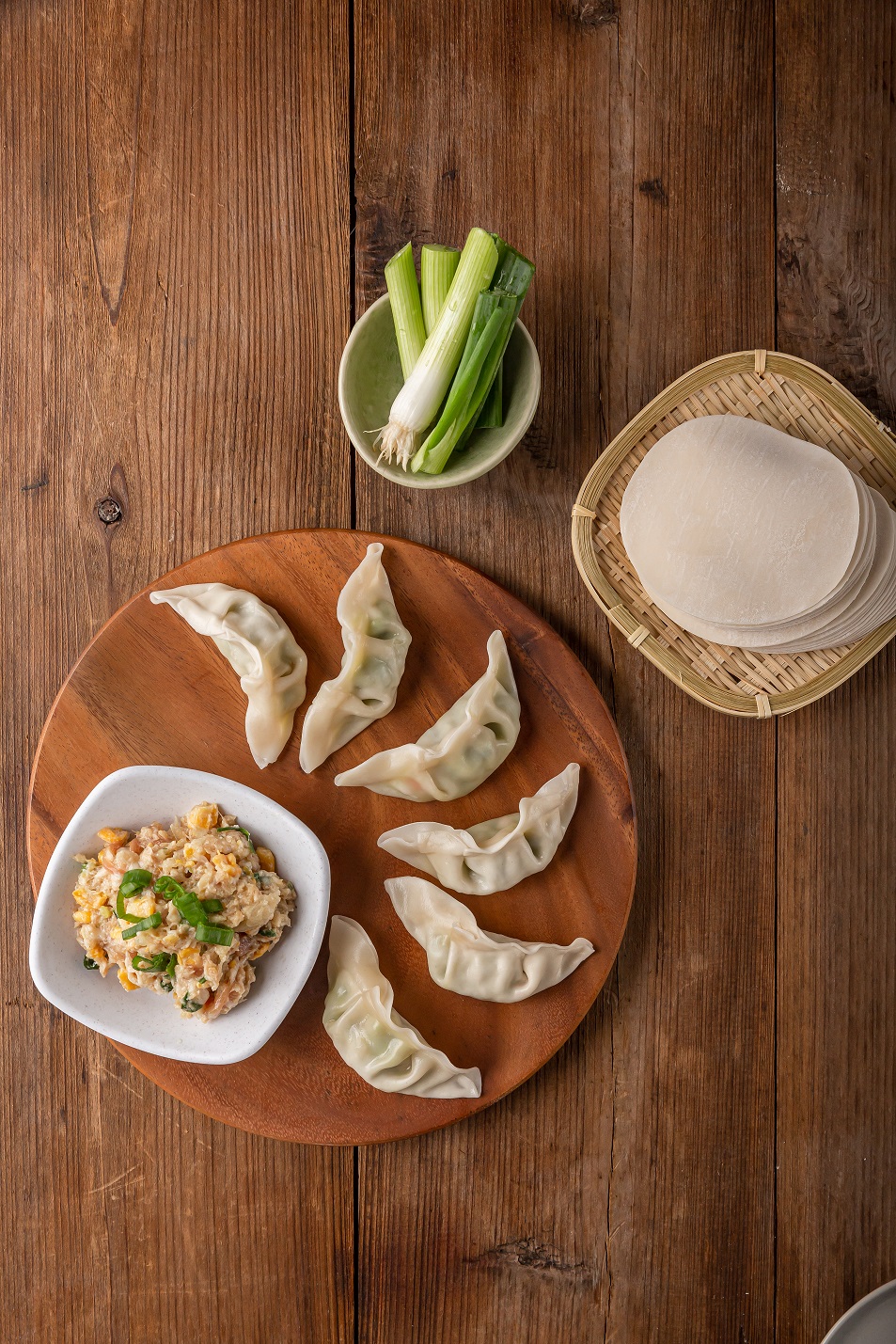 Fresh Pork & Corn Dumplings
---
COOKING METHOD

Steam
---
INGREDIENTS
300g Ground Pork (Lean:fat 60:40 ratio)
200g Corn kernel (fresh)
2-3oz Egg whites
3 tbsp Soy sauce
2g salt
1 pack TM SH Style Dumpling
---
DIRECTIONS
Fillings:
Place ground pork in a large bowl.
Add egg whites, soy sauce, and salt
Using chopsticks or spatula and mix clockwise until well combined
Add fresh corn kernel, continue mixing clockwise until well combined.
Make of Dumpling:
Start making dumplings by placing 1 tbsp of filling on each wrapper.
Continue until you ran out of wrappers or fillings.

Cooking Dumpling:
Boil water in a pot.
When boiled, add dumplings (cook in separate baches)
Cook for 8-10 minutes or until dumplings are floating.
Fish it out with a strainer and serve.
---
Need Custom Noodles? Private Labels? Ask us.